EVERY SEASON IS HAT SEASON!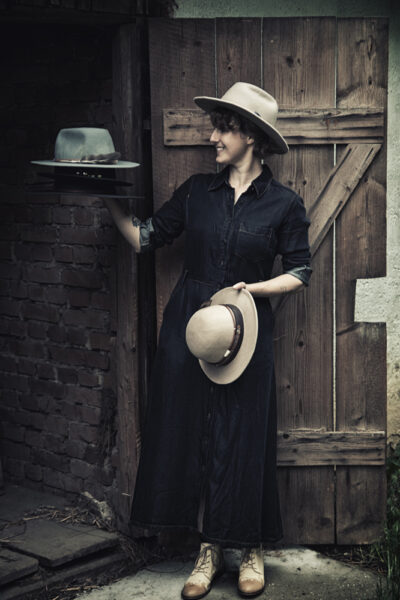 Little Coyote Hat Co. Hutwerkstatt. Wir produzieren und veredeln Wollfilzhüte von Hand.
An den Ausläufern des Böhmerwaldes gelegen, überblickt an einen Hügel geschmiegt die Felberau das alte textile Zentrum des Mühlviertels, Haslach an der Mühl. Tief verwurzelt in der Mentalität einer sich immer verändernden textilen Arbeitsstätte, haben auch wir uns für das alte Material Wolle mit seinen langlebigen vielseitigen Eigenschaften entschieden und verwandeln es in etwas Neues.
Wir lieben Hüte. Und wir wissen, wie schwer es ist, den einen speziellen Hut zu finden. Little Coyote Hat Co. stellt diesen einen einzigartigen Hut für dich her.
Little Coyote Hat Co. hatmaking business.
Situated on the foothills of the Bohemian forest, Felberau sits overlooking the old textile town of  Haslach an der Mühl. Deeply rooted in a mindset of a small everchanging working town, the Little Coyote Hat Co. chose to process wool as an old material that has proven to be strong and longliving and transforming it into something new.
We love hats. And we know how hard it is to find that one special hat you love. So Little Coyote Hat Co. is making that one unique hat just for you.
Wir formen und veredeln unsere Hüte aus Schafwollvlies von Hand. Daher ist auch jedes Produkt ein Unikat. Das Bedampfen, das Formen und das Trocknen sind Prozesse, die ihre Ruhe und Zeit brauchen. Wir widmen jedem Hut mehrere Stunden verteilt auf mehrere Tage, um ihn zu formen.
Hat der Hut seine Form gefunden, folgt das Einnähen des inneren Hutbandes. So garantieren wir, dass dein Hut auch wirklich gut sitzt und auch bei schwerer Arbeit und Anstrengung auf deinem Kopf bleibt. Wir sehen unsere Hüte als Arbeitshüte für den täglichen Gebrauch. Sei es das Hüten von Schafen oder das Reiten von Pferden, dein Hut muss sitzen.
Um den Hut zu veredeln fertigen wir außerdem ein individuelles Hutband aus wiederverwertetem Leder oder textilen Materialien. So wird dein Hut wirklich einzigartig.
Every one of our woolfelt hats made of sheepwool is a unique handmade product. It takes several hours split over consecutive days to bring every hat in its final form. Steaming, forming and drying processes take their time.
This is followed by sewing the inside hatband to make sure your hat shows a good fit on your head. Our hats are regarded everyday hats for your work routine and your daily chores whether it is guarding sheep or riding horses or just making you smile.
For the finishing touch we apply a customed outer hatband made of refurbished leather or other textile structures to go with the hat and make it even more unique.
selection of available hats
click for size (in centimeters) - für Größe aufs Bild klicken
High crown in monochrome black – size 54 1/2
Hidalgo in charcoal super soft – size 57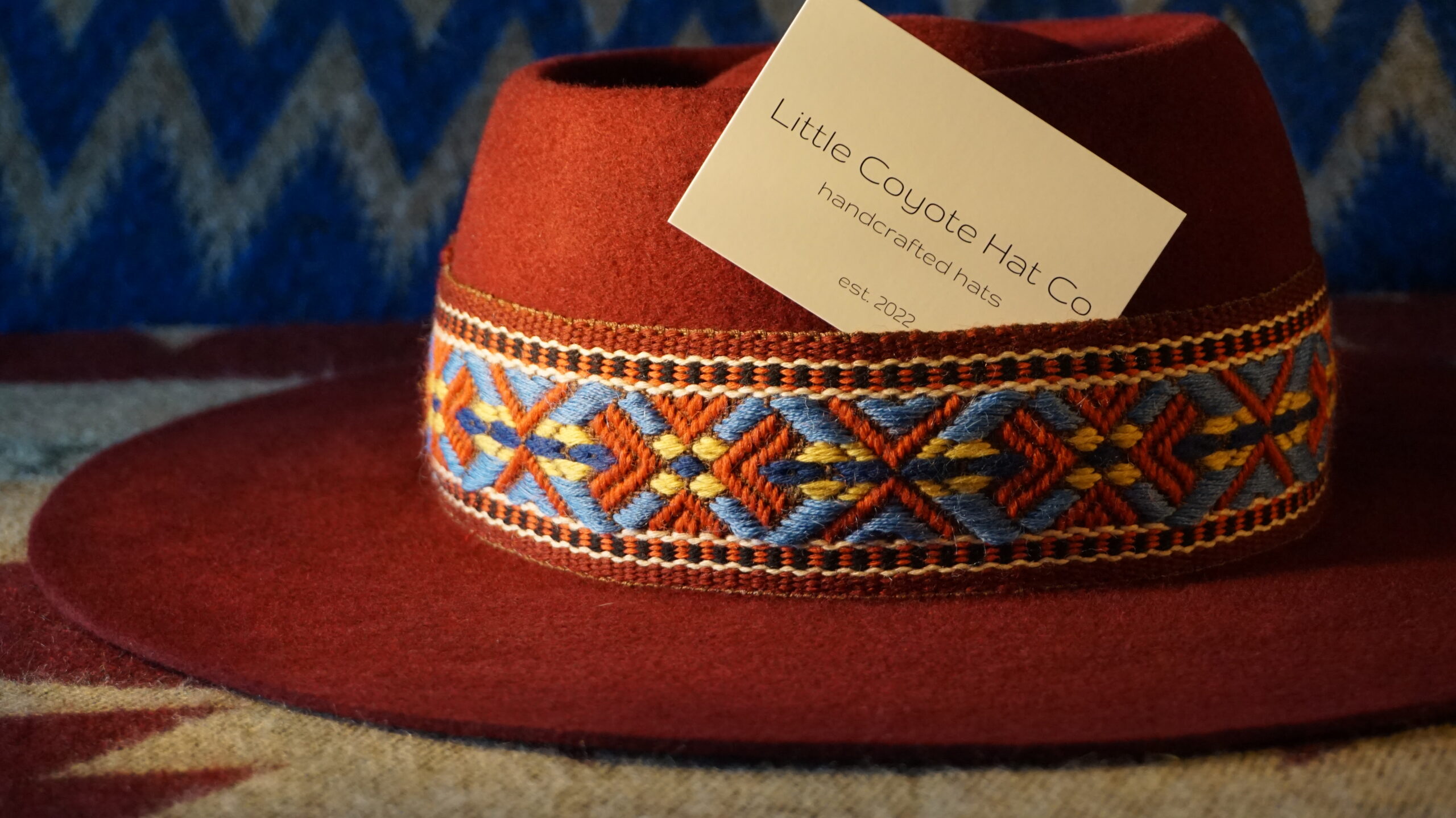 Gaucho in bordeaux with woolen ribbon – size 55
Monochrome black with calf leather hatband – size 58
Gaucho in dark grey with cactus embroidery – size 56
Wide brim Fedora in steel – size 57
Chocolate coloured Hidalgo – size 55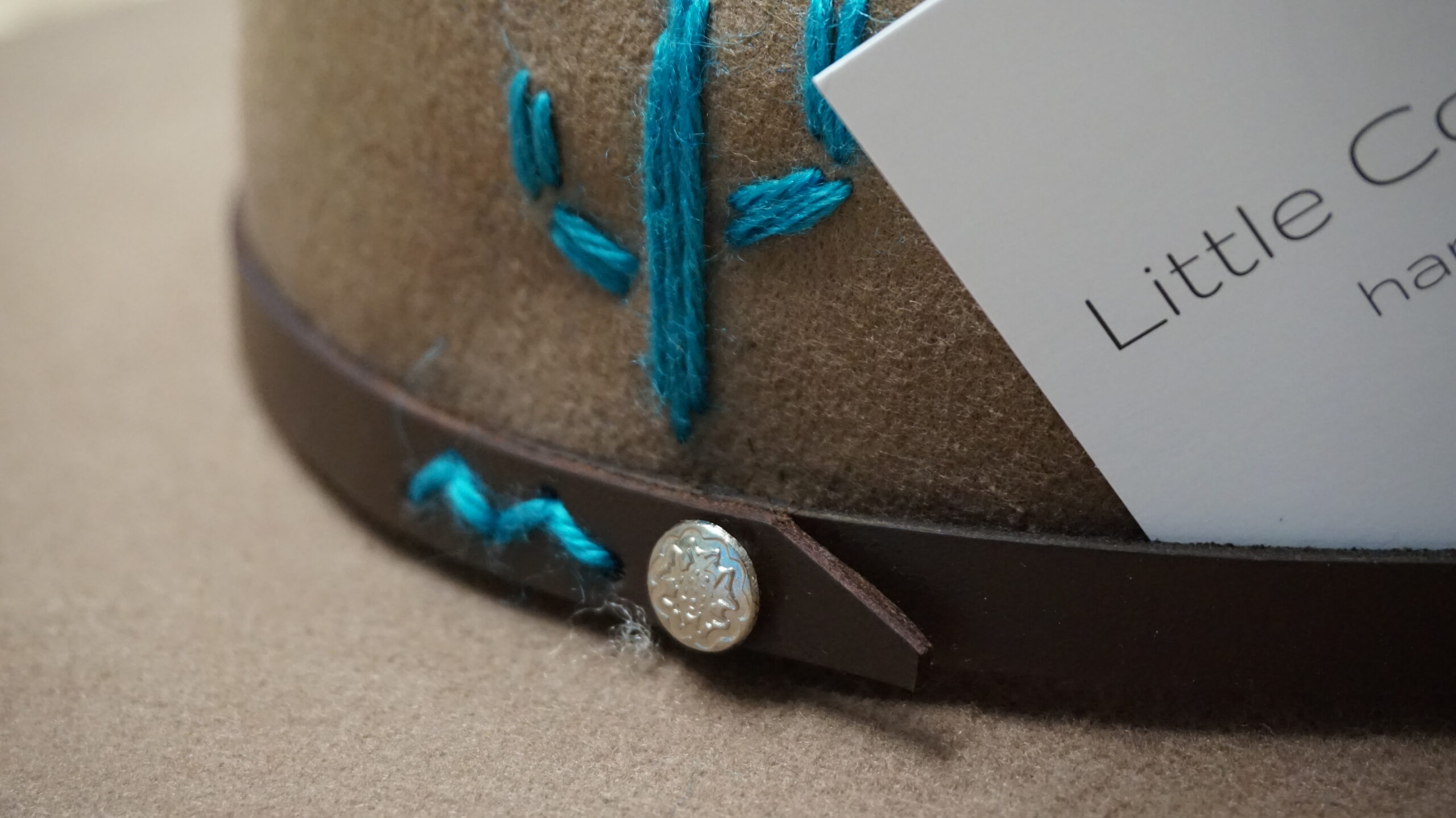 Fedora with handwoven hatband – size 58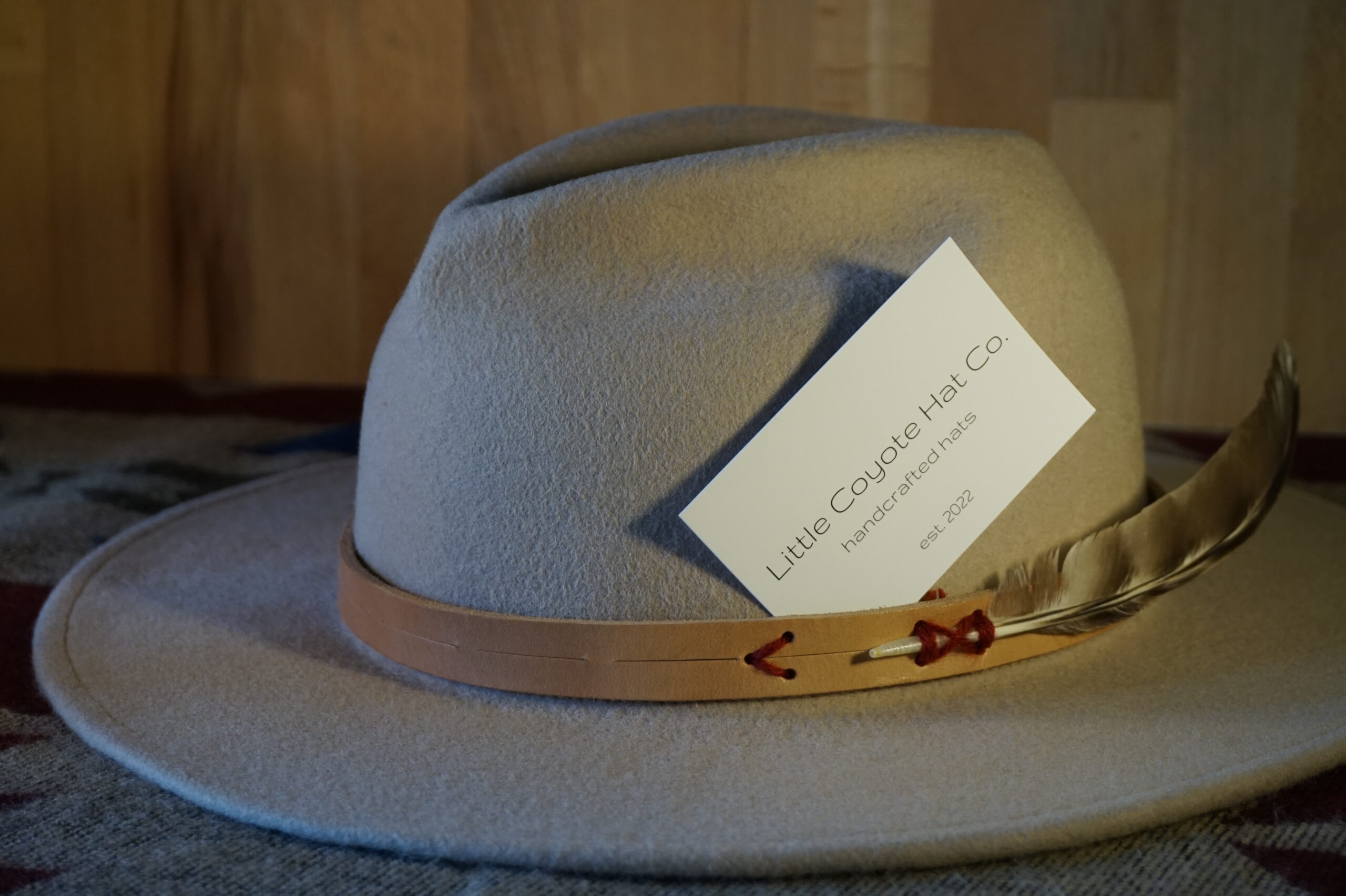 Fine Style Hidalgo in antique – size 58
Dust Crown with leather & textile applications – size 55
Rancher in monochrome black – size 56 1/2
Upcycled hatband on a steel Hidalgo – size 55
Hidalgo in dust – size 56
High Crown in monochrome black – size 57
Rancher in dust Tibetan style – size 55
Hidalgo in monochrome black – size 55
Beige Hidalgo with LCHC hatband – size 54
Unsere Hüte wollen anprobiert werden!
Besuche uns in unserer Hutwerkstatt in der Felberau, Haslach an der Mühl.
Probiere alle unsere Hüte und schau, welcher dir am besten passt.
Für den Anfang bieten wir Ab-Werkstatt-Verkauf.
Für Terminvereinbarungen bitte mit unserem Kontaktformular unten oder unter littlecoyote@gmx.at
Wir arbeiten daran, unsere Hüte zu einem späteren Zeitpunkt auch verschicken zu können. Leider steht dieser Service zur Zeit noch nicht zur Verfügung.
(Liebe weit-weg-Menschen, schreibt uns trotzdem und vielleicht finden wir einen Weg für unseren Hut zu euch.)
Hats are best to try on! You never know which one will fit the best!
Visit us in Felberau, Haslach an der Mühl. Try on all hats we have available and chose which one to go home with you.
For starters you can get our hats only here in our workshop. For a visit please contact us via Get in touch contact form or via littlecoyote@gmx.at.
We will work on offering shipping too. But be patient, we are just figuring stuff out. (Dear far-away people please contact us anyway and maybe we can find a way for your hat to your home.)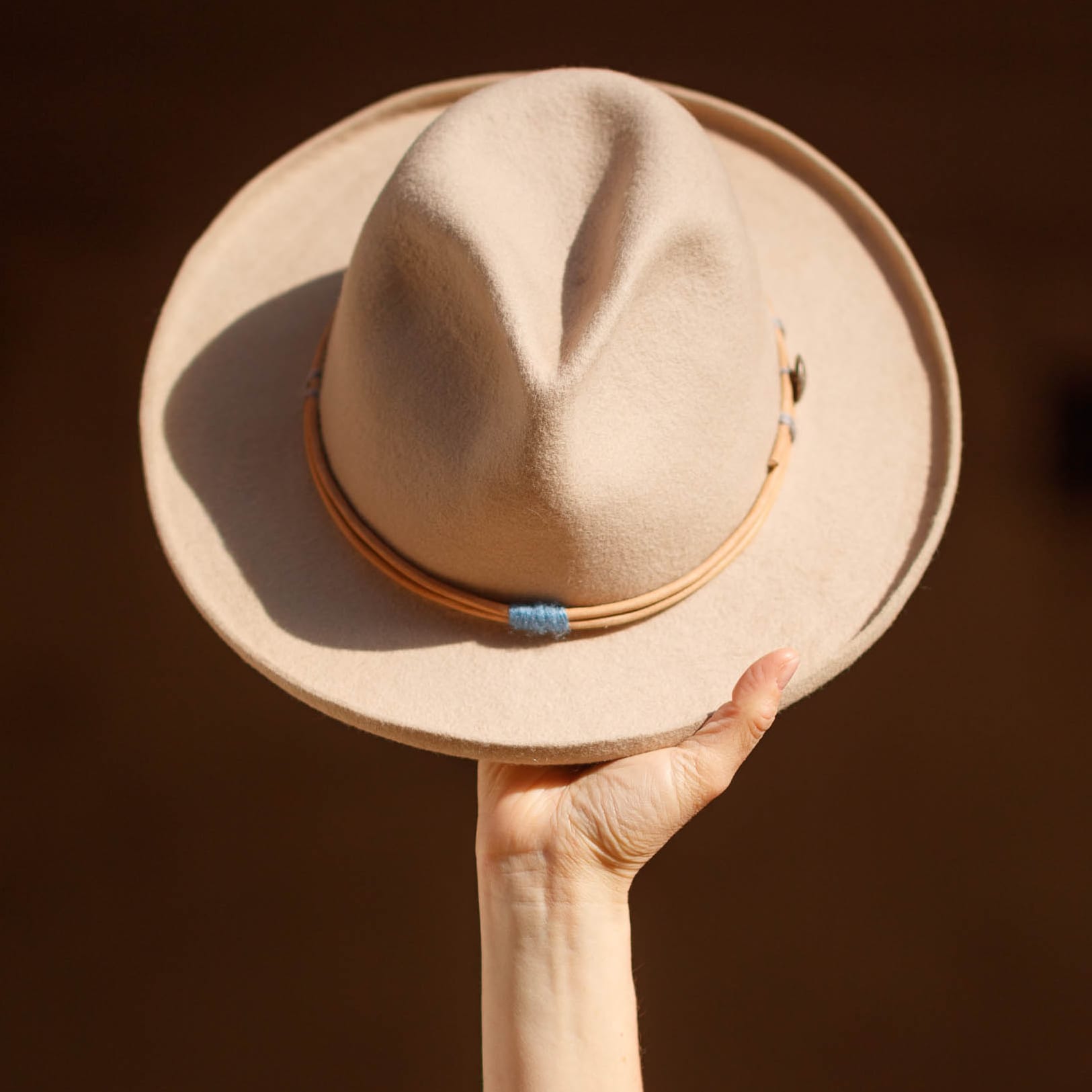 Yours truly
Hatmaker & Coyote
team Little Coyote Hat Co.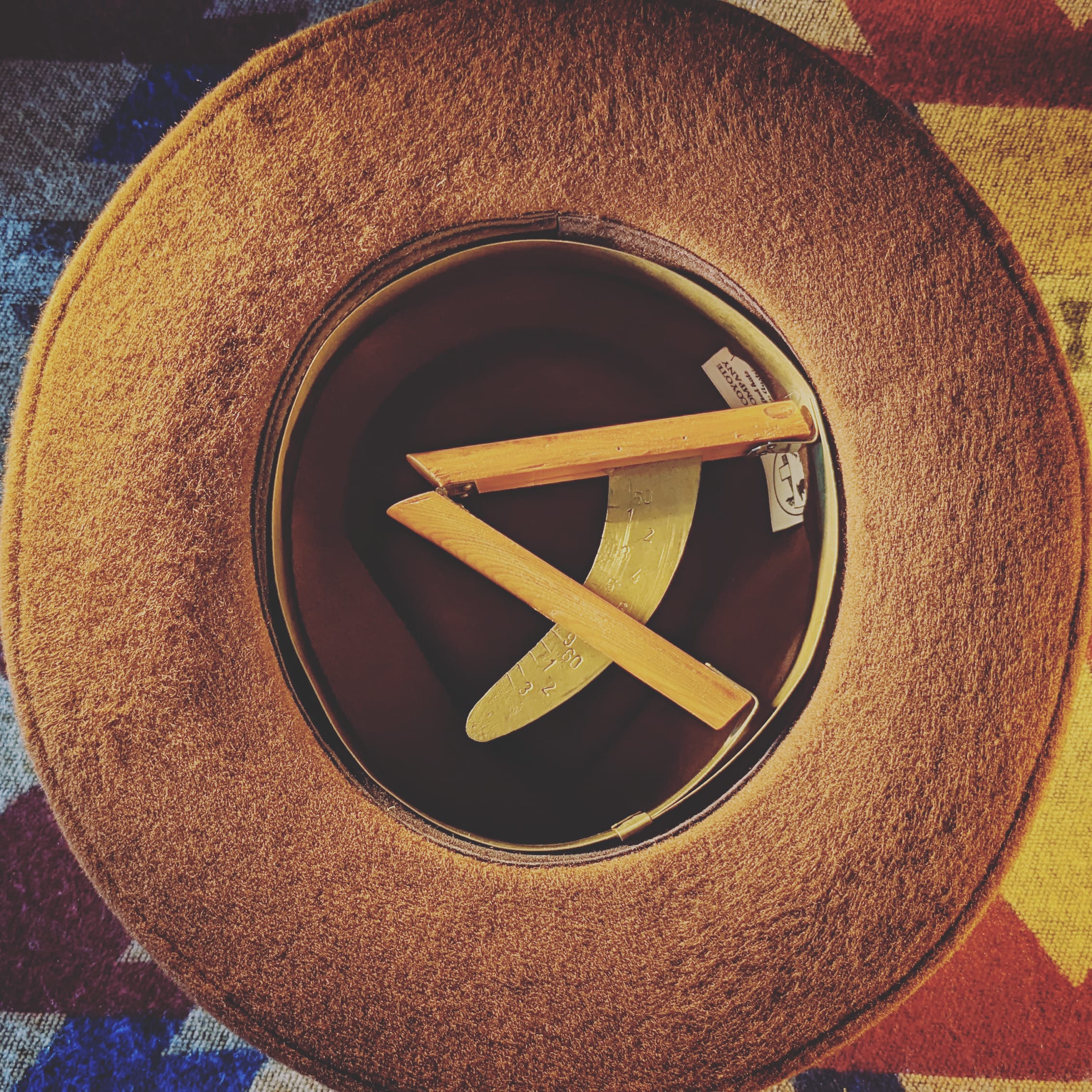 the hatmaker and the coyote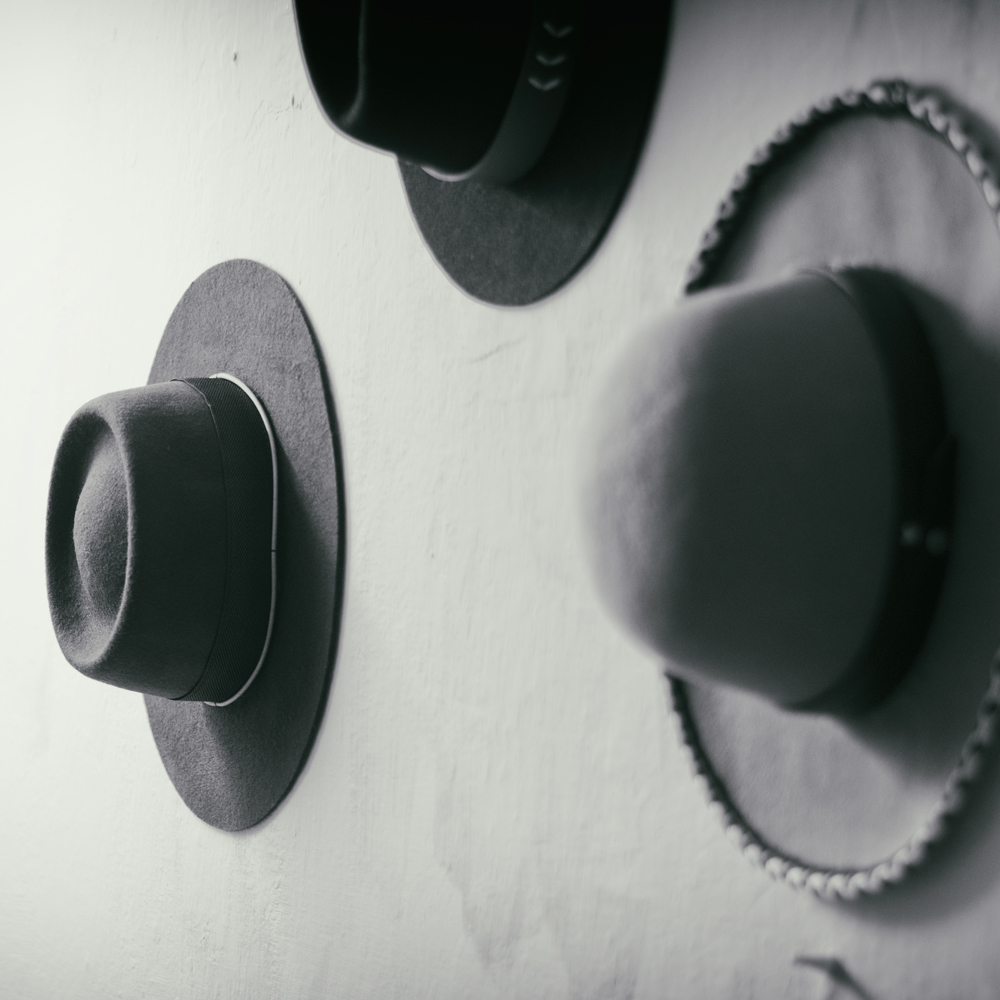 hats on the workshop wall
Get in touch
Contact Little Coyote